How Does SmartLipo™ Work?
SmartLipo™ uses a carefully calibrated laser to literally melt fat away. The MPX 32 watt laser system is an FDA-approved Nd:YAG laser with high peak power and a high rep rate of 40 Hz. The MPX now combines two wave lengths, a 1064 and 1320, for a maximum combination of 32 watts. During your SmartLipo™ procedure, the heat from the laser causes small blood vessels to coagulate immediately, sealing the blood vessels as it attacks the fat, so that there is less bruising and swelling. Energy from the laser promotes tissue tightening in surrounding areas, resulting in firmer, smoother-looking skin immediately. Additionally, heat from the SmartLipo™ laser stimulates collagen production beneath the skin, leading to continued improvements in skin structure over the next several months.
What Can I Expect During The SmartLipo™ Procedure?
During SmartLipo™, a very small cannula (tube) containing a laser fiber is inserted through a tiny incision in the patient's skin. Because the cannula is so small, the incision won't require stitches and a local anesthetic can be used. The cannula is moved back and forth, delivering energy to targeted fat cells. The laser heats and ruptures the fat cell membranes, liquefying the fat. These fat cells are then gently removed from the body through the cannula. For most patients, the session will last from 30-45 minutes for each area treated. Typically, patients only require one treatment. Dr. Bassin's patients drive themselves to and from the office, returning to work the following day.
BEFORE & AFTERS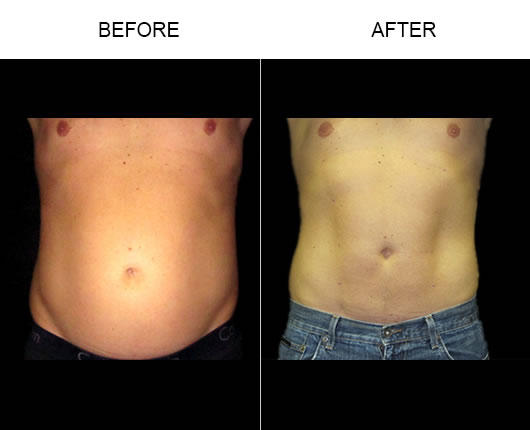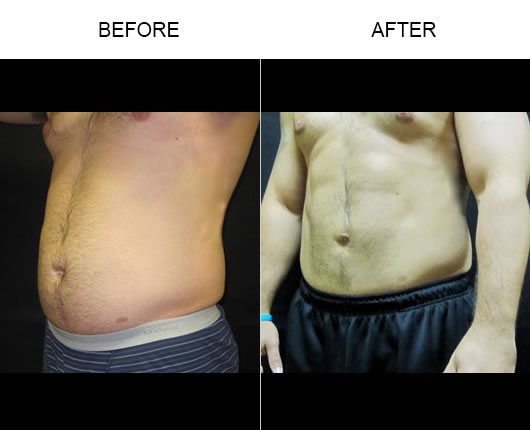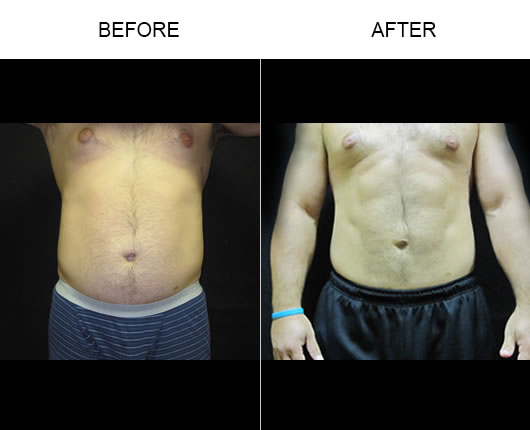 What Are The Benefits Of SmartLipo™ Laser Liposuction?
SmartLipo™ is ideal for treating any areas of localized fat deposits. The most common areas treated include the chin, neck, arms, male breasts, bra-bulge, abdomen, love handles (muffin top), outer thighs (saddle bags), inner thighs, and knees. SmartLipo™ is also minimally invasive, so patients do not need to contend with prolonged healing times or extensive recovery following treatment.
Removes excess fat from the body
Laser energy tightens skin and stimulates collagen production
Can achieve more defined contours and smoother-looking skin in one procedure
Does not require general anesthesia
Can treat a variety of different areas (neck, arms, chest, abdomen, flanks, thighs, and legs)
How Does SmartLipo™ Differ From Other Fat Removal Procedures?
SmartLipo™ is different from traditional liposuction techniques in numerous ways. The use of laser energy results in a minimally invasive treatment that does not require extensive incisions, substantial bruising, or long recoveries, unlike past fat removal procedures. Additionally, SmartLipo™ uses a local anesthetic, as opposed to traditional liposuction methods that utilize general anesthesia or IV sedation. Contact us today and learn how you can accentuate body contours with SmartLipo™ in Florida.
How Do I Get Started With SmartLipo™?
If you would like to schedule a private consultation to discuss SmartLipo™ at Body by Bassin in Florida, simply request a SmartLipo™ appointment online or contact one of our Florida locations: Orlando, Melbourne, the Villages®.